col-xs-12 sponsors-section row-mid
Award Partners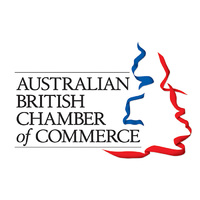 The Australian British Chamber of Commerce is the leading independent organisation in Australia promoting, fostering and furthering trade and investment between Australia and the United Kingdom. Our programme of events, public policy contributions and network of decision-makers, allows our Members access to connect, influence and engage with leaders and key decision-makers from sectors they need to advance their business whether public or private.
We invite you to join our group of over 21,000 connections, at over 130 events with over 6,300 attendees annually and our bilateral programme of delegations.
Grant Thornton is one of the world's leading organisations of independent assurance, tax and advisory firms. Helping dynamic organisations unlock their potential for growth by providing meaningful, forward looking advice, Grant Thornton uses insights, experience and instinct to understand complex issues for privately owned, publicly listed and public sector clients and help them to find solutions.
Grant Thornton has more than 1400 people working across Australia and New Zealand in offices in Adelaide, Brisbane, Cairns, Melbourne, Perth, Sydney, Auckland, Christchurch and Wellington. The firm combines service breadth, depth of expertise and industry insight with an approachable "client first" mindset and a broad commercial perspective.