Speakers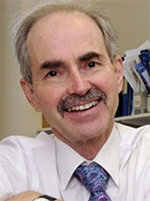 Professor Cliff Bailey
Cliff Bailey is Professor of Clinical Science at Aston University in Birmingham, England. He is a Fellow of the Royal College of Physicians of Edinburgh and a Fellow of the Royal College of Pathologists. He has been a Royal Society visiting scientist at the University of Southern California, Los Angeles, and a visiting scientist at Hanover Medical School in Germany. He has served on medical and scientific committees of Diabetes UK (formerly the British Diabetic Association), Society for Endocrinology, and European Association for the Study of Diabetes. Professor Bailey has held various editorial positions, including endocrine section editor of British Journal of Pharmacology and editorial board member of Diabetes, Obesity and Metabolism, LancetDE and Primary Care Diabetes. He is presently senior editor of Diabetes and Vascular Disease Research. He has been an expert witness for drug licensing authorities, regulatory agencies and other national and international review bodies. He received the 2013 Lunar Society medal and the 2015 Banting Lecture award. His research is mainly directed towards the pathogenesis and treatment of diabetes, especially the development of new agents to improve insulin action and reduce obesity, and the therapeutic application of surrogate beta-cells. He has published extensively with over 400 research papers and reviews, and four books.
Return to Top of Page - Return to Programme
---
Professor John Deanfield
John Deanfield is Professor of Cardiology at University College London (UCL) and Consultant Cardiologist at the Barts Heart Centre (BHC) London UK. He is the Director of the National Centre for Cardiovascular disease Prevention and Outcomes (NCCPO) at UCL, and Chairman of National Institute for Cardiovascular (CV) Outcomes Research (NICOR) which incorporates the national databases for cardiovascular outcomes.
Professor Deanfield undertook his undergraduate training at Churchill College, Cambridge and the Middlesex Hospital, London and subsequently trained at the Hammersmith and Great Ormond Street Hospitals. His principal interests are vascular medicine, opportunities for lifetime management of cardiovascular risk and large scale cardiovascular outcomes research. He has been at the forefront in describing the impact of obesity, cholesterol, diabetes, smoking and other risk factors on health in later life, through coordination of multiple large longitudinal cardiovascular studies in population throughout lifetime.
He Chaired the Joint British Societies (JBS3) National Guidelines for Cardiovascular Disease Prevention (2014) and in collaboration with Public Health England, NHS Choices and NHS England led the development of the public facing Heart Age Tool first launched in January 2015. He was awarded the British Cardiac Society McKenzie Award, and the John Hopkins All Children's Hospital Decades of Service Award in 2017.
Professor Deanfield serves on many international advisory boards and is a member of the editorial boards of several major CV journals, as well as Associate Editor of the European Heart Journal. He has published numerous articles in leading medical and scientific journals such as New England Journal of Medicine, The Lancet, Circulation and European Heart Journal. Papers published: 472 Citations: >96K H index: 132.
Return to Top of Page - Return to Programme
---
 Professor Robert A Hegele
Rob Hegele is a staff endocrinologist who cares for more than 2500 patients at the lipid clinic at University Hospital, London Ontario.
He holds the Wolfe Distinguished Medical Research Chair, the Edith Schulich Vinet Chair in Human Genetics and the Blackburn Chair in Cardiovascular Research at Western University.
He was first in North America to use 5 medications that are now routinely prescribed to treat high cholesterol or diabetes.
His lab discovered the molecular genetic basis of more than 20 human diseases. He holds a Foundation grant from CIHR and has received uninterrupted operating support since 1990.
He has published in excess of 750 papers, which have been cited 27,000 times in the medical literature (Clarivate). The website expertscape.com in 2018 ranked him #1 globally in the area of "hypertriglyceridemia" and #1 for "disorders of lipid metabolism".
He has co-authored many clinical practice guidelines for cholesterol, blood pressure and diabetes. He has trained numerous physicians, medical students and graduate students.
Return to Top of Page - Return to Programme
---
Dr Paul Kalra
Paul Kalra is Consultant Cardiologist and Honorary Professor of Cardiology at Portsmouth NHS Trust, UK. He has developed an integrated heart failure team across primary and secondary care and co-leads the complex device service (ICD and CRT implantation). He has developed and leads a cardiovascular research programme in Portsmouth.
Paul is immediate Past Chair the British Society for Heart Failure. He has a clinical and research interest in cardiorenal disease and has over 100 peer reviewed publications. He co-founded the Cardiorenal Forum, which held its 14th annual meeting in October 2019. This is primarily an education meeting but it also has been successful in bringing together research expertise from nephrologists and cardiologists contributing to the development of important studies.
Paul Kalra is Chief Investigator for the British Heart Foundation funded 'Effectiveness of Intravenous iron treatment vs standard care in patients with heart failure and iron deficiency: a randomized, open-label multicentre trial (IRONMAN)'. This is a UK interventional study of intravenous iron in chronic heart failure that will recruit 1300 patients across 70 sites with the primary endpoint of cardiovascular mortality or recurrent hospitalisation for worsening heart failure. Recruitment should be completed by late 2020.
Return to Top of Page - Return to Programme
---
Professor Philip Kalra
Professor Philip Kalra graduated from Cambridge University and is Professor of Nephrology in Salford and the University of Manchester, Consultant Nephrologist since 1995. He has major research focus on renovascular disease, cardiovascular disease in CKD, CKD progression and iron use in CKD, and he leads the research team in Salford. He was Academic Vice President of the UK Renal Association 2016-19, Chair of the UK Kidney Research Consortium during this time and was Chair of the NIHR CRN Renal Disorders group from 2010 until 2018. He has been involved in the development of several large UK clinical trials in nephrology and cardiology, including the ASTRAL, PIVOTAL and IRONMAN trials, and he has played a role in amalgamating Cardio-Renal education and research within the UK.
Return to Top of Page - Return to Programme
---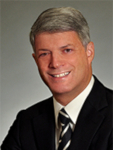 Professor Lawrence Leiter
Dr. Lawrence A. Leiter is Director of the Lipid Clinic; Associate Director of the Clinical Nutrition and Risk Factor Modification Centre; and Associate Scientist, Li Ka Shing Knowledge Institute at St. Michael's Hospital in Toronto where he was also the Head of the Division of Endocrinology and Metabolism from 2000-2010. He is a Professor in the Departments of Medicine and Nutritional Sciences at the University of Toronto.
Dr. Leiter has several research interests including clinical trials on the prevention of atherosclerosis, especially in diabetes, and the dietary and pharmacologic treatment of diabetes mellitus, hyperlipidemia, hypertension, and obesity. He has over 700 publications in peer-reviewed journals. He was an investigator in many of the landmark diabetes trials including the DCCT, ACCORD, and ADVANCE and is on the Executive/Steering Committees of many ongoing outcome trials in both the diabetes and lipid areas. In both 2018 and 2019, he was a Clarivate Analytics Top 1% Highly Cited Researcher.
Dr. Leiter is a Past-President of the Canadian Society of Endocrinology & Metabolism (CSEM) and a past Chair of the Clinical and Scientific Section of the Canadian Diabetes Association (CDA). He has been involved in many national and international committees and consensus conferences including those of the International Diabetes Federation, CDA, Canadian Hypertension Education Program (CHEP), Canadian Cardiovascular Society (Dyslipidemia), and Obesity Canada. He is an Associate Editor of the journal Diabetes Care.
For his work, he has received a number of awards including the CDA Frederick G. Banting Award and the American Diabetes Association Charles H Best Award (awarded to DCCT investigators), both for Distinguished Service, the 2005 CSEM Educator of the Year Award, and the 2006 CDA Gerald S. Wong Award in recognition of significant contributions to the diabetes community. He was the inaugural winner of the St. Michael's Hospital Complete Physician Award in 2009. He is also the 2016 recipient of both the CDA Lifetime Achievement Award for Research Excellence and the CSEM Robert Volpe Distinguished Service Award and in 2019 was elected as a Fellow of the Canadian Academy of Health Sciences.
Return to Top of Page - Return to Programme
---
Professor Julie Lovshin
Dr. Lovshin directs the Diabetes Complications Research Laboratory (DCRL), a new clinical investigation unit in the division of Endocrinology & Metabolism at the Sunnybrook Health Sciences Centre. Dr. Lovshin's research interests are focused on understanding the mechanisms of diabetes complications, with a specific focus on improving vascular health and reducing vascular complications and events associated with metabolic diseases including Type 1 and Type 2, and Obesity. Through clinical investigative techniques which span epidemiology to translational mechanistic clinical studies, Dr. Lovshin is interested in determining how changes in the cardio-renal axis contribute to heart and kidney complications in diabetes. Dr. Lovshin is also interested in changes in the diabetic retina and central nervous system and in determining how these pathophysiological changes contribute to complications in the eye and brain.
Return to Top of Page - Return to Programme
---
Professor Sean Wharton
Dr. Wharton has his doctorate in Pharmacy and Medicine. He is the medical director of the Wharton Medical Clinic, a community based internal medicine weight management and diabetes clinic. He is an adjunct professor at McMaster University in Hamilton and York University in Toronto. He also works as an internist at the Hamilton Health Sciences. Dr. Wharton is a researcher and is qualified as a diplomat of the American Board of Obesity Medicine.
Dr Wharton's research focuses on bariatric medicine and type 2 diabetes, and he has published or contributed to many peer-reviewed articles on a range of topics in these fields. He has also led research investigating the importance of patients having access to trained professionals in weight management, and is a strong advocate for government-funded medical care for patients with increased weight.
Dr. Wharton is the lead author of the weight management section of the 2013 and 2018 Canadian Diabetes Guidelines, and co-chair of the 2018 Canadian Obesity Guidelines.
Return to Top of Page - Return to Programme
---
Professor Bernard Zinman
Bernard Zinman is Professor of Medicine at the University of Toronto and the Stephen and Suzie Pustil Diabetes Research Scientist at the Lunenfeld-Tanenbaum Research Institute, Mount Sinai Hospital, Toronto, Canada. Dr Zinman completed his medical degree at McGill University, Montreal, Canada, where he also completed his postgraduate training in internal medicine. He undertook further training in endocrinology at the University of Toronto.
Dr Zinman's main research interests include the long-term complications of diabetes mellitus, the development of new therapies for type 1 and type 2 diabetes, diabetes in Aboriginal communities, and studies directed at the prevention of diabetes.
Dr Zinman is the recipient of numerous awards including the Charles H. Best Medal for Distinguished Service in the Cause of Diabetes (awarded to the DCCT Investigators), the Alois Beringer Lecture Award, the Frederick G. Banting Award and the Gerald S. Wong Service Award of the Canadian Diabetes Association (CDA). In 2006, he received the American Diabetes Association (ADA)'s Outstanding Physician Clinician Award, and in 2009 he was awarded the Lifetime Achievement Award from the CDA and the Novartis Prize in Diabetes. and in 2010. In November 2011, Dr Zinman was appointed to the Order of Canada, in recognition of his achievements in diabetes patient care and research. In May 2012, he received the Queen Elizabeth II Diamond Jubilee Medal. Most recently, for the past 2 years, Thomson Reuters has ranked Dr Zinman as among the top 1% of researchers cited in their specific field. He has authored more than 550 publications in national and international journals.
---
Support
CDNATL Canada 2020 is financially supported by the Pharmaceutical Industry and Academia. The Pharmaceutical Industry's financial support for the event is restricted primarily to facilitating the development of the independent medical/scientific content and speaker fees. Funds from the Pharmaceutical Industry have not been used for travel, accommodation or any other ancillary expenses for participants. Supporters have had no input into the content of the independent scientific sessions or any other aspect of the meeting. Supporters are listed here.