row-start col-md-7 #top-section top-section new-section colour-section
Estonia and Latvia Offshore Wind Sector
UK Roadshow
With 34% of all global capacity and major collaborations with Europe's largest energy companies, the UK is the leading offshore wind player in Europe. The UK and its partners are turning the North Sea into Europe's largest climate-neutral energy source.
British Embassies in Tallinn and Riga in cooperation with Aberdeen International Associates (AIA) will host a trade roadshow for Estonian and Latvian stakeholders to learn more about the UK offshore wind expertise and how it can support upcoming projects in the Baltic States. 
Topics that will be covered during the roadshow include:
Government bodies
 - Crown Estate/BEIS/Marine Scotland re Policy, auctions, local content etc
 - SE/SDI/Northern Powerhouse re Projects and Supply Chain
Ports
Developers and Project visit 
Industry Clusters
Innovation Centres
R&D and Academia
Training and Workforce Development
Legal and/or Consulting Firms
Networking event/s
The roadshow itinerary includes the following UK regions:
Manchester
Monday, 20 March
North East England
Tuesday, 21 March
Southern Scotland
Wednesday, 22 March
North East Scotland
Thursday, 23 March
In March 2022, the British Embassy in Tallinn organised an Offshore Wind focused mission to Scotland that was led by His Majesty's Ambassador to the Republic of Estonia, Mr Ross Allen.
This was followed by a UK Offshore Wind Industry Mission to the Baltics led by His Majesty's Trade Commissioner to Europe Chris Barton in November 2022.
The upcoming visit seeks to cement relationships that have been developed over the last twelve months, as well as introducing additional UK stakeholders to the group from Estonia and Latvia.
row-end col-sm-12 col-md-5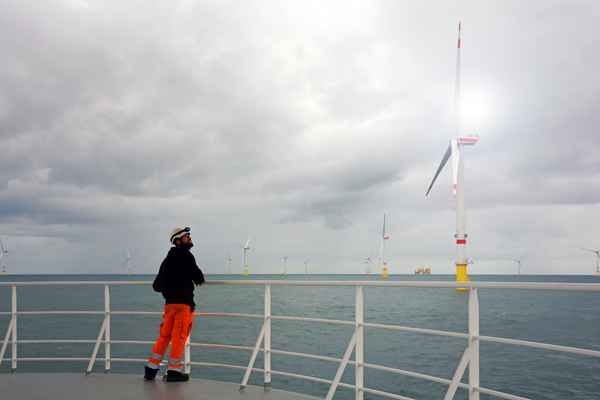 col-sm-12 col-md-5 row-end color-focus-white
20 – 23 March 2023
Please express your interest in joining the Trade Mission by completing the following:
Places are limited to ten delegates from each country and will be allocated on a first come, first served basis (subject to Embassy approval).
row-start col-xs-12 col-md-3

row-mid col-xs-12 col-md-6

row-start col-xs-12 col-md-8 colour-section narrow-section
Growing Green Together is a regional campaign from the UK's Department for International Trade in Europe spanning the Northern Europe & the Baltic region.
row-end col-xs-3 col-md-3 colour-section