Judit Berente, ETDSF President, HU
After suffering of chronic kidney failure for 19 years, I received a kidney transplant in 1995. Six months after surgery I started transplant sports activities, and ever since that I participated in every World Transplant Game (11 Summer Games and 8 Winter Games) as well as every European Games and Championships until now. Feeling the wonderful benefits of sport after transplantation, I have committed myself to transplant sport both on national and international level, not just as a competing athlete but also by working in NGOs.
I am the president of the European Transplant and Dialysis Sports Federation (ETDSF) and the Hungarian Transplant Federation. ETDSF coordinates the organisation of the European Transplant and Dialysis Sports Championships which are being organised biennially since 2000 with an increasing number of participants.
In the Hungarian Transplant Federation we operate programs for 11 different sports not only for transplant recipients but also for dialysed patients. We also offer a patient education program called BEEP (Be Educated and Empowered Patient).
Nicolette Bishop, Loughborough University, UK
Nicolette (Lettie) Bishop is Reader in Exercise Immunology in the School of Sport, Exercise and Health Sciences at Loughborough University, based in the National Centre for Sport and Exercise Medicine-East Midlands.
Lettie's research interests lie in the impacts of exercise on immunity, inflammation and infection in athletes, the general population and those with long-term conditions associated with chronic inflammation.
Lettie works closely with clinical colleagues and Physiologists from the English Institute of Sport and her current projects include a 3 year translational project grant from Heart Research UK to investigate the feasibility and acceptability of different exercise programmes designed to reduce chronic inflammation in kidney transplant recipients. Lettie has published over 100 peer-reviewed journal articles, editorials, book chapters and review articles in the area of exercise immunology, including as a co-author on the Feb 2017 International Society of Exercise and Immunology Consensus Statement on Immunonutrition and Exercise.

Jan Boeckx, Amival vzw, BE
Jan Boeckx is CEO of the sheltered workplace Amival in Turnhout, Belgium. He has a degree of industrial engineer in chemistry. After his education he worked for 3 years in a chemical plant in Antwerp. Following his roots, he made in 1989 the transition to Amival. Amival focuses on persons with a disability and provides them with work so people can maintain in society and develop employment in a normal business. Under his leadership, Amival evolved into a fully-fledged, professional company with more than 500 employees. Amival carries out healthcare-activities in cleanrooms and assembles medical devices and unidose-packaging of medicines.
Jan Boeckx is married and the father of 3 children . Sofie, the youngest, received in 2000 a kidney from him.

Lode Claes, University Hospitals Leuven, BE
I'm currently working on the respiratory rehabilitation unit and the rehabilitation of obese patients before and after bariatric surgery. I also have experience working on the cardiac rehabilitation unit of UZ Leuven.
Eva Corpeleijn, UMC Groningen, NL
Dr. Eva Corpeleijn (1976) is associate professor Lifestyle Epidemiology at the Department of Epidemiology, University Medical Center Groningen, the Netherlands, and head of the unit 'Lifestyle Medicine in Obesity and Diabetes'.
Quantifying the health impact of lifestyle is an important aspect of her scientific research. As more people get older and develop a chronic condition, she is particularly interested how a healthy lifestyle can support healthy ageing in people with chronic disease, and prevent obesity, diabetes type 2 and cardio-metabolic complications as comorbidities. To advance lifestyle support, she is interested in the mechanisms as to how and why lifestyle affects health. As a lifestyle researcher, she has a longstanding experience in lifestyle interventions to prevent obesity and diabetes, in renal patients as well as in other clinical populations (prediabetes, severe mental illness).
She is secretary of the Dutch Association for the Study of Obesity, member of the Health Council for Nutritional Guidelines for Pregnant Women and former chair of the Dutch Nutrition Science Days.
Ruth De Bruyne, Ghent University Hospital, BE
Dr Ruth De Bruyne works as a pediatrician within the department of pediatric gastroenterology of the Prinses Elisabeth Children's Hospital Ghent since 2007.  

Previously, she trained in the department of pediatric hepatology at King's College Hospital London (2003-2005) and the department of pediatric gastroenterology at Sophia Children's Hospital Rotterdam (2005-2006).

Within her team, Dr R De Bruyne is responsible for the subspeciality of pediatric hepatology. She coordinates the medical care for pediatric liver transplant patients in the pre- and post transplant phase. Her main research interests are the prevention of late side effects and optimisation of long-term quality of life after liver transplantation and immunological consequences in children after liver transplantation. Funded by the FWO, she performed translational research in the latter subject from 2010-2015, resulting in her PhD thesis "Immunological consequences of liver transplantation in children: making or breaking tolerance." She is the coordinator of the Belgian Working Group of Pediatric Hepatology (BESPGHAN) and a participating member in the European Reference Network "Rare-liver" (Ghent University being a certified Health Care Provider within this network).
Sabina De Geest, University of Basel, Switzerland & KU Leuven, Belgium
Sabina De Geest is a Professor of Nursing and Director of the Institute of Nursing Science and Chair of the Department of Public Health of the Faculty of Medicine at the University of Basel (Switzerland). She also has a part-time professorship at KU Leuven.
Sabina De Geest leads the Leuven Basel Research Group, an international, interdisciplinary research group focusing on behavioural and psychosocial issues in solid organ & stem cell transplantation. She is co-investigator in the Swiss Transplant Cohort Study, a nation wide cohort study in Switzerland and leads the psychosocial and behavioural data collection of the STCS. Implementation science is the main methodological approach used in her research programs to make research findings more powerful for clinical practice
Sharlene Greenwood, King's College Hospital, London, UK
I am a Consultant Physiotherapist at King's College Hospital, and an Honorary Senior Clinical Lecturer at King's College London, in the UK. My research team has a particular interest in evaluating and implementing physical activity and exercise-based rehabilitation for patients with Chronic Kidney Disease, including kidney transplant patients. I chair the UK Kidney Research Consortium Exercise and Lifestyle Clinical Study Group and I am the President-elect for the British Renal Society. I have attended several courses in Motivational Interviewing, and I regularly train other healthcare professionals on how to utilise Motivational interviewing to aid helpful conversations between practitioner and patient.

Jan Gunst, KU Leuven & University Hospitals Leuven, BE
Jan Gunst obtained his MD and PhD degree at KU Leuven, Belgium. He received board certification in anesthesiology and in intensive care medicine.
He currently works as intensivist at the University Hospitals Leuven and is assistant professor at the laboratory of intensive care medicine at KU Leuven. He has a particular research interest in the metabolic and endocrine changes that occur during critical illness, and how nutrition may impact on outcome of critically ill patients.
Tania Janaudis-Ferreira, McGill University, Montreal, CA
Dr. Tania Janaudis-Ferreira is an Assistant Professor with the School of Physical and Occupational Therapy at McGill University in Montreal, Canada.  The overall goal of Dr. Janaudis-Ferreira's research program is to improve care and rehabilitation outcomes of (i) individuals with chronic lung disease and (ii) transplant candidates and recipients. She is a co-founder and co-chair of the Canadian Network for Rehabilitation and Exercise for Solid Organ Transplant Optimal Recovery (CAN-RESTORE) https://www.cntrp.ca/canrestore-exercise-rehabilitation
Sonja Kahlmeier, Swiss Distance Learning University of Applied Science (FFHS), CH
Sonja Kahlmeier is heading the Department of Health at FFHS, where is also responsible for the department's research. Before that, she worked at the University of Zurich and the WHO Regional Office for Europe. Thus far, her work focused on physical activity promotion policy and economic and transport approaches. She worked on discovery and translational research, implementation and evaluation projects on WHO, EU, national and local level. For almost 15 years, she also served as Executive member of the Steering Committee of the WHO European Network for the promotion of Health-Enhancing Physical Activity (HEPA Europe). She holds a Masters in Environmental Hygiene from the Swiss Institute of Technology (ETH Zürich) and a PhD in Epidemiology.
Manuela Merli, Sapienza University of Rome, Italy
Associated Professor at Sapienza University of Rome, Italy. Main research lines of Prof Merli are in the field of liver cirrhosis and liver transplantation with particular focus on nutrition and metabolism, portal hypertension, hepatic encephalopathy, bacterial infections. Present position at the Gastroenterology and Hepatology Division, University Hospital Policlinico Umberto I. Member of the local Transplant Unit. She is EASL member and honorary member of the European Society of Parenteral and Enteral Nutrition, participate in the guidelines for nutrition in Liver disease for both these societies. Prof Merli published 195 original articles in international peer reviewed journal (HI44).

Diethard Monbaliu, University Hospitals Leuven, BE
Diethard MONBALIU (°Oostende, Belgium in 1971) obtained the M.D. and Ph.D degrees at Leuven University, Belgium in 1996 and 2007, respectively. He received his board certification in Surgery in 2002 and UEMS certification in abdominal transplant surgery in 2009 (modules procurement, liver-, pancreas- and kidney transplantation).

He currently works as an abdominal transplant surgeon at the University Hospitals Leuven, and is associate professor at the Catholic University Leuven, Leuven, Belgium. His current research and scientific interest focuses on liver transplantation from donation after circulatory death donors, machine perfusion preservation, modulation of ischemia/reperfusion injury, peritoneal dialysis access and physical exercise after transplantation.

He is a Senior Clinical researcher granted by the Research foundation Flanders (FWO) since 2015. He is president of the Belgian Organ Procurement Committee (BeOPC), He is a regular faculty member at the Hesperis course organized by ESOT and the European Peritoneal Dialysis University within ISPD. He is the founder and president of Transplantoux, a foundation that raises awareness regarding organ donation, and that motivates transplant recipients to sport and live a healthy life.

Harlinde Peperstraete, Ghent University Hospital & Ghent University, BE
Harlinde Peperstraete (°1980) obtained her medical degree in 2005 at the University of Leuven, Belgium. She became anesthesiologist at the same University in 2010. In 2011 she obtained at the Descartes University in Paris (France) the certification in intensive care for children with a congenital heart disease and at the Ghent University the certification in intensive care medicine. She performed a fellowship at The Sick Children Hospital Necker in Paris (2010-2011).
Currently she works as a Staff member at the Intensive Care Unit of the Ghent University Hospital. She is a PhD candidate at the Ghent University. Her research is about extra corporeal life support, clotting and simulation.
She is lecturer at the Ghent University in medical equipment and clinical reasoning.

Johan Put, University Hospitals Leuven, BE
Transplanted in 2009.

Member Transplantoux since 2012.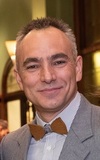 Giorgos Sakkas, University of Thessaly, GR/Cardiff Metropolitan University, UK
Dr Sakkas is a Professor in Health Sciences and an active clinical interdisciplinary researcher specialized in non-pharmacological interventions for improving chronic diseases patients' quality of life and improving overall health status. His research combines physiological and psychological approaches for tackling modern medicines' issues.
He studied Exercise Science at the University of Athens, completed his Master at the University of Leicester and his PhD at the Manchester 
Metropolitan University and worked as Clinical Researcher at the University of California San Francisco for many years.

He worked for 11 years in Greece and since 2016 in the UK while now he has a dual appointment and spends time between Greece and UK.

Liz Schick, Swisstransplant, CH
As the creator of TACKERS (Transplant adventure camps for kids) and a transplant recipient, I have been organising and participating in sporting events for transplant recipients of all ages since 1998. I am currently employed by Swisstransplant in the communications department and have a voluntary role as the honorary secretary of the WTGF (World Transplant Games Federation).

Thierry Troosters, KU Leuven, BE
Thierry Troosters is a physiotherapist and Professor at the department of Rehabilitation Sciences of the KU Leuven. His research interests are the non-respiratory consequences of pulmonary diseases and rehabilitation of patients with respiratory disorders and patients after lung transplantation. For more than a decade his research group investigates the impact of lack of physical activity in patients with respiratory diseases and after transplantation as well as strategies to enhance physical activity. Prof Troosters has led an international consortium of researchers from academia and the pharmaceutical industries to develop instruments capturing physical activity experience in patients with lung diseases (PROactive tools). Prof Troosters is a fellow of the European Respiratory Society and is currently the Vice president of that international Society.
Mariann Ulvestad, Oslo University Hospital, NO
Mariann Ulvestad graduated as a medical doctor from the University of Kiel (Germany), and is currently a PhD-candidate at the University of Oslo. Her research focuses on cardiorespiratory fitness and physical activity after lung transplantation. She is the principal investigator in a randomized controlled trial called "High-Intensity Training after Lung Transplantation" carried out at Oslo University Hospital in cooperation with Norwegian School of Sport Sciences. Her main research interests are exercise medicine, and respiratory physiology.

Yves Van Belleghem, Ghent University Hospital, BE
Yves Van Belleghem (°1960) obtained the M.D. and Ph.D degrees at Ghent University, Gent Belgium. He received his board certification in Surgery in 1991. He became (2001) fellow of the European Board of Cardiothoracic Surgery (EBCTS).
He is a staff member at the department of Cardiac Surgery at the Ghent University Hospital, Gent, Belgium performing adult cardiac surgery and is involved in cardiac transplantation and the treatment of cardiac failure by the use of assistdevices and the rehabilitation of these patients. He is professor at the Faculty of Medecin and Health Sciences at the Ghent University, Gent, Belgium.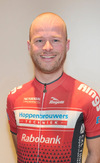 Bas van den Hoven, NL
My name is Bas van den Hoven, born with Cystic Fibrosis in 1977.  
CF was diagnosed 9 months after my birth.
After a youth full of lung infection problems I had to have a double lungtransplantation in march 2004.
Before my lung transplantation I was very structured and ambitious in my training for sports because I wanted to do everything to keep myself in good physical condition.
I recovered rapidly after my surgery, maybe also because of my good physical state, and I started to use all of my new born energy to focus on sports like rowing, cycling and running.
Result was that I competed in 5 World Transplant Games until this moment, with several medals as result.
Meanwhile I also started my own bike messenger company, which combined sports and work.
At this moment I am a cyclist in a competition based cycling team in my hometown who ride criteriums and cyclocross races.
The main reason why I train as much and structured as I do is because when I left the hospital about 14 years ago I promised myself that I would do everything to avoid getting back there.
To achieve this goal I live as healthy as I can with sports and food, and that's why my motto in life truly is 'Exercise is Medicine'

Kristof Vandekerckhove, Ghent University Hospital, BE
Kristof Vandekerckhove (°Zele, Belgium, 1973) works as a pediatric cardiologist at the Princess Elisabeth Children's Hospital Ghent since 2007.
He became pediatrician in 2003, specialist in intensive care in 2005 and pediatric cardiologist in 2007. He did fellowships at the Royal Brompton Hospital, London, UK (PICU, pediatric cardiology, 2003-2005) and at the Leiden University Medical Centre, Leiden, NL (pediatric cardiology, 2005-2007). From 2009-2011 he further trained in cardiac rehabilitation and obtained the degree of cardiac rehabilitation specialist.
His current research interests are interventional congenital cardiology and cardiac rehabilitation in the chronically ill child, focused on the use of new techniques (e.g. NIRS) and evaluation of different chronic patient groups. He started research projects at the pediatric exercise laboratory of the Princess Elisabeth Children's Hospital and defended his PhD thesis in 2018 entitled "cardiopulmonary exercise testing in children – beyond the borders". He is a participating member of AEPC (Eur. Ass. of Pediatric Cardiology) and NVKC (Nederlandse vereniging voor kindercardiologie).
Jean-Claude Verdier, ICES Institut Coeur Effort Santé Paris, FR
Consultations; Cardiopulmonary Stress test;
Rehabilitation;
Teaching (Cardiology; Physiology);
Clinic manager (Institut Coeur Effort Santé)
Medical coordinator (Course du Cœur ; Transforme)
Robin Vos, University Hospitals Leuven, BE
Robin Vos (°13/03/1979) obtained his MD degree in Medicine at the Faculty of Medicine, KU Leuven, Belgium in 2004, after which he completed his specialist-training in Internal and Pulmonary Medicine at the University Hospitals, Leuven, Belgium in 2012. He obtained a PhD in Biomedical Sciences at the KU Leuven in 2010, based on his work 'Bronchiolitis Obliterans Syndrome: new risk factors and role of azithromycin in treatment and prevention'.

He is a Staff member of the Dept. of Respiratory Medicine, Lung Transplant and Respiratory Intermediate Care Unit, at the University Hospitals Leuven, Leuven, Belgium since 2012 and Associate Professor of Medicine at Dept. of Chronic Diseases, Metabolism & Ageing (CHROMETA), Lab of Respiratory Diseases, at KU Leuven, Belgium since 2014. His clinical and research interests include the pathophysiology and treatment of acute and chronic lung allograft rejection after lung transplantation. He currently is Senior Clinical Research Fellow of the Research Foundation - Flanders (FWO) and ERS Secretary of Group - 08.02 –Transplantation of European Respiratory Society, board member of the Belgian Transplant Society and Belgian Society for Pneumology.
Cora Weigert, University Hospital Tübingen, DE
Cora Weigert is Professor of Molecular Diabetology at the Medical Clinic in Tübingen and head of the Department Molecular Diabetology at the Institute for Diabetes Research and Metabolic Diseases of the Helmholtz Center Munich at the University of Tübingen, Germany. Her research focusses on mechanisms regulating the metabolic adaptation to physical exercise as key components in the prevention of type 2 diabetes.

Combining molecular biological and "Omics" technologies (transcriptomics, proteomics, metabolomics, lipidomics) exercise-regulated myokines, hepatokines as well as metabolites are studied in primary human muscle cells, mouse exercise models and human exercise intervention studies. Moreover, her lab identified and characterized several serine/threonine phosphorylation sites in insulin receptor substrates and investigates the functional and (patho)physiological relevance.
Colin White, Secretary of the ETDSF, HU and Treasurer of the World Transplant Games Federation, UK
National Projects Manager for the Irish Kidney Association (since 2005). Responsible for the development of sport for people on dialysis and transplant recipients. Ireland team manager at the European Transplant & Dialysis Sports Championships, the World Transplant Games and the British Transplant Games, amongst other events – since 2005).
A prior background in sports development – Co-ordinator of the 2000 National Paralympic Games in Harare, Zimbabwe and also experience with in Special Olympics in Ireland.
2009 Elected to the Council of the World Transplant Games Federation (re-elected in 2013 and 2017 - Treasurer of the Federation since 2015)
2010 Chairman of the 6th European Transplant & Dialysis Games (Dublin, Ireland)
2014 Elected to the Presidential Committee of the European Transplant & Dialysis Sport Federation (re-elected in 2018 - Secretary of the Federation since 2014)
Hans Zwerver, University Medical Center Groningen, NL
Johannes Zwerver MD PhD, (nickname Hans) is Professor of Sport & Exercise medicine at the University of Groningen in the Netherlands. He works as a specialized sports medicine physician at the University Medical Center in Groningen and is section head of the Center for Sport & Exercise medicine within the Center for Rehabilitation and Sports. As a former team physician for professional football , basketball and Dutch cyclo-cross teams he has ample experience in working with both elite and recreational athletes. Promoting 'Healthy active ageing' and prescribing 'Exercise is medicine' to patients with chronic disease is one of his actual tasks as well. He is also member of the Groningen Transplantoux team and therefore involved in the exercise testing and training guidance of transplant athletes.
His research focusses on etiology, prevention, diagnosis and management of (overuse) injuries, especially tendon problems. As a former high level basketball player he has a special interest for the jumper's knee. He (co) authored more than 80 peer reviewed papers and book chapters and is editor of an international book on Imaging of Sports Injuries.