sponsors-section row-start col-xs-12
Sponsors
sponsors-section row-mid col-xs-12 sponsor-row
Platinum Sponsor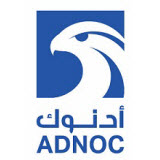 ADNOC
ADNOC is a major diversified group of energy and petrochemical companies, that produces about 3 million barrels of oil and 9.8 billion cubic feet of raw gas a day. Our integrated upstream, midstream and downstream activities are carried out by 14 specialist subsidiary and joint venture companies. We operate across the entire hydrocarbon value chain, through a network of businesses, with interests that range from exploration, production, storage, refining and distribution, to the development of a wide-range of petrochemical products. For over 45 years, we have played an integral role in Abu Dhabi's economic development, managing, producing and preserving the Emirate's hydrocarbon reserves on behalf of the Abu Dhabi Government. We are the principle catalyst of growth in the Emirate, and our work has had a positive and lasting impact on the quality of millions of lives. Since 1971, we have created thousands of jobs, driven the growth of a diverse knowledge-based economy, and played a key role in Abu Dhabi's global emergence. Today, we continue to look for new and innovative ways to maximize the value of our resources, pioneering those approaches and technologies that will ensure we are able to meet the demands of an ever-changing energy market, and continue to have a positive impact on the Abu Dhabi economy for generations to come.
sponsors-section row-mid col-xs-12 sponsor-row
Silver & Registration Sponsor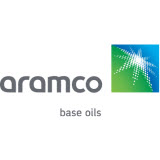 Saudi Aramco
For over 80 years,Saudi Aramco has been a reliable, trusted global supplier of oil and petroleum products. Additionally, for the past 40 years our affiliates have been major suppliers of quality Group I, Group II and Group III base oils around the world. We have been collaborating with major customers to deliver new solutions that meet their needs and the needs of evolving markets with consistent quality and reliable supply from refineries located strategically around the world. To find out more visit www.saudiaramco.com/en/home.
sponsors-section row-mid col-xs-12 sponsor-row
Day One Lunch Sponsor
General Petroleum
General Petroleum (GP) has entered the lubricants manufacturing and marketing sector looking at the potential of Oil and Lubricants demand of which is growing and new specs are being introduced like synthetic and semi synthetic, which is a high quality item needs using in latest automotive industry, vast expertise and a complete testing and formulation backup is required to manufacture the same.

GP are spanning four continents from Europe, Asia, Africa and Australia. Through our distributor's network around the globe, we aspire to further increase our network in order to consolidate our market position, and have representation in other major strategically placed geographical location worldwide. An ISO 9001- 2008 Company. Though still in the infancy stage General Petroleum has made its mark in the lubricants industry because of its penetrative marketing strategy.
sponsors-section row-mid col-xs-12 sponsor-row
Lanyard Sponsor
Lubimax
LUBIMAX is the culmination of years of technical development to form an alternate source of additives and raw materials for the Lubricant industry. In response to continuous supply issues and repeated price increases by the oligopoly currently dominating the Lubricants additives industry, LUBIMAX has independently established research and manufacturing centers around the world to create comprehensive offering of components and additive packages. Our strong technical team supported by experienced formulators and the collaboration of allied suppliers within the industry has allowed us to build a product portfolio that meets your needs.
sponsors-section row-mid col-xs-12 sponsor-row
Delegate Networking Lunch on Day Two Sponsor
AB Petrochem
AB Petrochem PVT LTD has been established in March 2010 in order to import and export Base Oils, lubricant and lubricant additives for all producers in the same field. We are expert in this business as our director manager is one of the leaders in this business since 1995. We are also a branch office of some European companies for some other chemical products such as Antifreeze additives, and Break Fluids. The AB Petrochem PVT mission is:

1. Deal with products and services with specific focused engineering applications close to our core competence
2. Become an international player
3. Be innovative
4. Provide total business solutions to ensure customer satisfaction.
Visit the website by clicking on the logo for more information.
sponsors-section row-start col-xs-12
Exhibitors
Afzoon Ravan Co.
Our strong profile in distribution of lubricating additives and base oil along with the continuous technical and logistic services to our customers have all given us recognition as a pioneer company in lubricant industry. We are committed in expanding our business with elite suppliers to support our customers more professionally.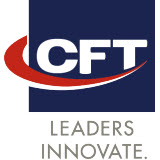 CFT Group
CFT Group is not only known worldwide for its decades of experience in the Food and Beverage Industry, but also for its complete turn-key filling and packaging lines especially designed for the Lube Oil sector. CFT Group's fillers can handle a wide range of containers, caps, labels, sleeves, and our packaging solutions can meet any customer requirements. With over 600 employees, 15.000 references, 11 brands and a widespread network of 9 subsidiaries and 78 agents, CFT Group can help you reach higher performance through one unique supplier.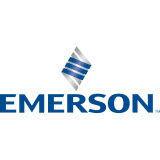 Emerson
With 50+ years of experience, 100+ design studies conducted, and 500+ systems installed in 50+ countries, Emerson's Blending and Transfer Solutions is the global expert in blending. Emerson is your one-stop-shop for all your needs including process engineering, automation consulting, turnkey system design, project execution, performance guarantees, and lifecycle services. Our solutions include Drum Decant Units, Batch Blending Vessels, Simultaneous Metered Blenders, In-Line Blenders, Piggable Systems, Batch Grease Units, In-Line Grease Units, and Controls.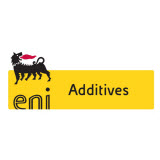 ENI
We are a multinational Oil & Gas company. We operate in 73 different countries around the globe, with roughly 33,000 men and women working for us in Upstream, Midstream, Downstream and Chemicals business. Eni Refining & Marketing operates in the Lube Additives Business through an integrated cycle: research and development , raw materials procurement, production, sales and after sales service. Eni Additives offers components and packages meeting the most stringent specifications. Thanks to its technical assistance and logistic structure, Eni Additives sells its products worldwide meeting the needs of small and large customers, acting as a reliable partner to develop tailor-made projects.
Fluid Solutions
Fluid Solutions"Your preferred technology partner". Our expertise contains of revamping to green - field turnkey operations for Lube oil blending/Grease/ Resin manufacturing and Oil recycling solutions (with the usage of the Cyclon Plasma Tube Reactor – CPT Technology; patented exclusively by Fluid Solutions) for retrieving high quality base oil and usable secondary products. We provision flexible solutions and services globally: · Project design, Engineering (Basic/Detailed/ FEED), · Construction (EPC), · Key Equipment (Automatic Batch Blending (ABB), DDU, AMBB, ILB, SMB, Automation & pigging equipment). "Fluid Solutions holds 30+ years of experience in being your one stop solution provider. To find out more visit www.fluid-solutions.de



Jinzhou Kangtai Lubricant Additives
We are devoted to researching and developing lubricant additive technology for providing more eco-friendly and higher performance products to manufacturers in global. As the leading corporation of lubricant additive industry, Kangtai consists of five subsidiary corporations, three manufacturing bases and a R&D center, with over 3000 customers in global. The capacity is 100,000 tons annually. Our main production includes sulfonate detergent (TBN booster), ashless dispersant, ZDDP and additive package and so on.
Kemipex
Built over a rich legacy of over 50 years in the Chemical Industry, Kemipex is a leading developer and supplier of technologically-advanced and economically-improved chemical products and solutions. Based in the Middle East, we are involved in business operations across the globe. Apart from being key players in several chemical sectors like food, pharma, coatings and advanced construction raw materials, we are primarily a leading market figure in the Lubricant industry. Complying with various industrial specifications, our potent resources and strong technological database help us maximize the reliability, efficiency and lifespan of our customers finished products. For more information, please visit our website www.kemipex.com. 
MAG Lubricants
Blending, best in class lubricants - at a fair price, MAG Lube is proud of taking the very best of the U.A.E. to the world. With footprints in 48 countries; spread across Far-East, South-East and Middle -East; the CIS and African continent; we strive to serve the automotive and industrial sector with the best suited lubricating solution.
Xinxiang Richful Lube Additive
Xinxiang Richful Lube Additive Co., Ltd. is a hi-tech enterprise which gathering scientific research, manufacturing and marketing. Owns over 10 independent labs. Products are highly praised by domestic and foreign customers, It's one of a production base of lubricant additives in the world. Website: www.sinoruifeng.com
Taj Al Mulook
Leading Raw Material distributor in Middle East & Africa since 1989, catering industries such as Paints, Construction Chemicals, PU Foam, Lubricants, Oil & Gas. Providing complete solutions to Lubricant and Grease Manufacturers, dealing in Base Oils, Additive Packages, Components & specialty products. Our product supply is backed by our professional logistic & technical team. With the cooperation of our principals, we are able to develop tailored products specially in the industrial lube sectors.
sponsor-section row-mid col-xs-12 sponsor-row