This year the soapbox sessions will be held in the heart of the exhibition on the spotlight stage.
Speakers will have just five minutes and five slides each to convince delegates the merits of their innovative idea.
The winner will be awarded at the Gala Dinner on Wednesday 25 September.

The UK Space Conference 2019 will feature a dynamic and collaborative Innovation Zone in the heart of the Exhibition Hall. Organisations are invited to showcase leading technology, revolutionary solutions and the latest applications.
A fantastic opportunity for SMEs and Startups to showcase their innovations to a panel of influential space industry leaders.
The conference is looking to select candidates from upstream and downstream technologies to identify potential new supply chain opportunities.
"Pitches" will take place in an open forum to a judging panel of industry primes.

We received a considerable number of submissions in response to our call for abstracts to deliver an oral presentation or poster at the UK Space Conference 2019. This year, chosen abstracts will focus on the theme of Science: Inspiration, Innovation and Impact.
The sessions will include the wider benefits of science missions, showing how they provide inspiration, innovation and impact. Highlight new opportunities, technical challenges, and the economic benefits from space science programmes.
row-start col-md-7 colour-section
ESERO-UK Teacher Conference
The ESERO-UK Teacher Conference will once again run in parallel with the UK Space Conference. ESERO-UK, also known as the UK space education office, provides free resources, support and information for teachers to enhance the teaching of science, technology, engineering and mathematics (STEM) using space as a context. 
For further information and to register please click here for the Primary Conference and click here for the Secondary Conference.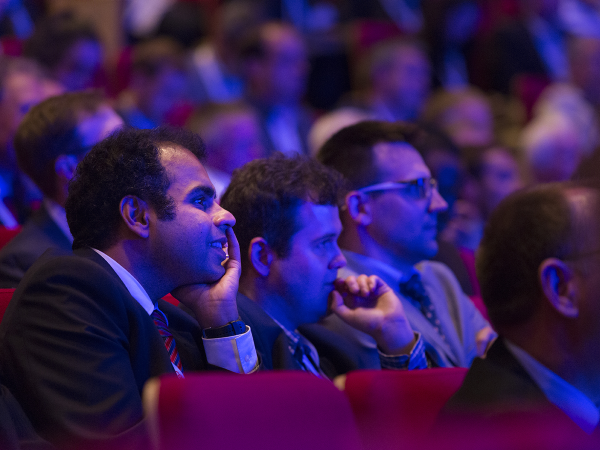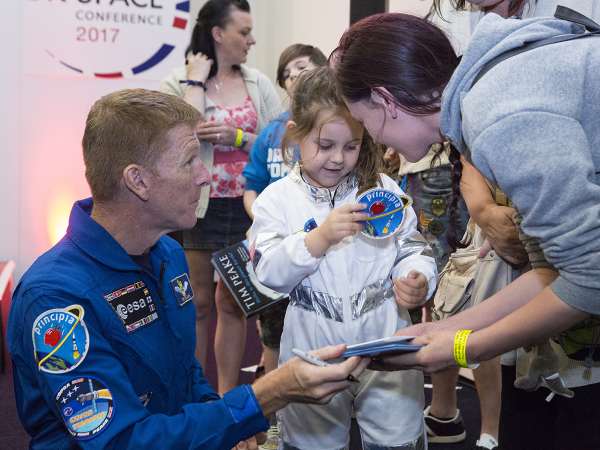 DISCOVER SPACE Outreach / Educational Programme
DISCOVER SPACE is the unmissable, free-to-attend event for schools. Held alongside the UK Space Conference 2019, DISCOVER SPACE will host a series of fun and educational activites, hands-on interactive exhibits and shows to capture the imagination and inspire young people to pursue careers in science, engineering and technology.
Recommended for uniformed groups and schools. For further information, please contact info@ukspace2019.co.uk.