row-start col-md-7 row-end no-pad-bottom-section
24 - 26 September 2019
Programme
The UK Space Conference 2019 was three full days of information, inspiration and innovation. Delegates got the latest updates from the space sector, learnt from industry specialists, policy makers and thought leaders and took part in thought-provoking sessions and discussions.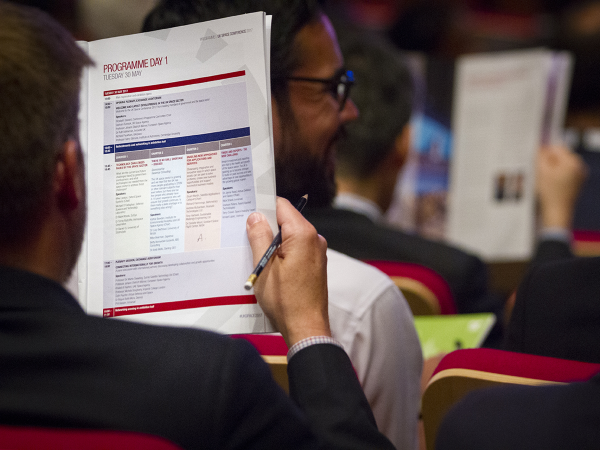 row-start col-xs-12 agenda-section row-end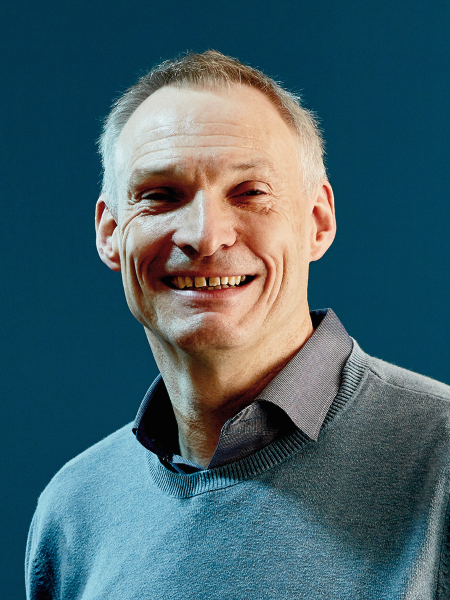 row-end col-md-9 colour-section
A note from our Programme Committee Chair
I feel both privileged and enormously excited to have been asked to take on the role of Programme Committee Chair for the UK Space Conference 2019. Since this series began in 2011, this biennial event has gone from strength to strength and become established as a premier event at the heart of the space community, attracting an extremely broad range of participants, including government, the space industry, SMEs and academia. A brilliant group of people joined the 2019 Programme Committee and we have been working together to meet the challenge of delivering an event that is even better than 2017.
The committee has carried out a lot of work defining the overall programme and there is still a lot of work to do to finalise the content and speakers for each session. We established some key things to build on 2017:
We wanted to have more community involvement in shaping the conference and had an open call for suggestions for parallel sessions. The programme reflects the diverse ideas received.
We hope this programme contributes to our target of increasing the diversity of conference attendees, drawing in not just more participants but new audiences and a wider demographic from existing ones. In particular, we are paying attention to the development of the future workforce and are giving 'younger' professionals and future leaders a platform.
There will be a more international flavour, with greater participation from outside the UK and a focus on how we can build UK leadership in the sector, with trade and export as key elements.
We all recognise that the space industry is changing rapidly, with the creation of UK launch capability in Scotland, Cornwall and elsewhere alongside the development of 'New Space' approaches. We feel that the programme addresses these changes in the organisation of the industry and the development of new business models around the creation of satellite constellations and the related supply chains.
We feel that we have created an exciting and diverse programme. We hope you agree.
I look forward to seeing you at ICC Wales in September.
Martin Barstow, Pro-Vice-Chancellor, University of Leicester and UK Space Conference 2019 Programme Committee Chair
Networking events
Enjoy the best networking event in the UK space calender. The buzzing drinks reception will once again take place in the exhibition area on the evening of the first day (Tuesday 24 September). This event is free to attend for all UK Space Conference participants. 
The spectacular Gala Dinner takes place on day two (Wednesday 25 September). Tickets and tables of 10 are on sale now and are available for purchase with a conference ticket.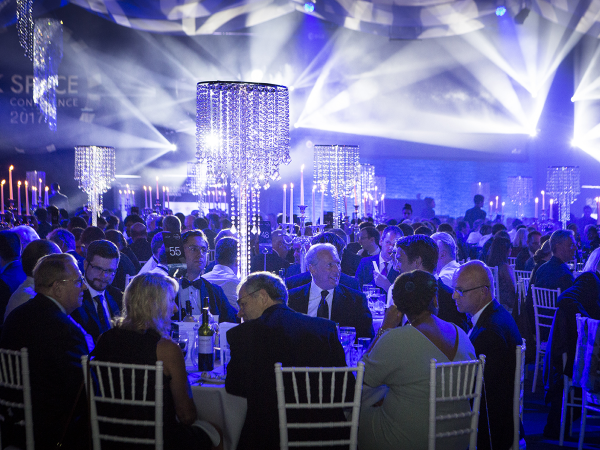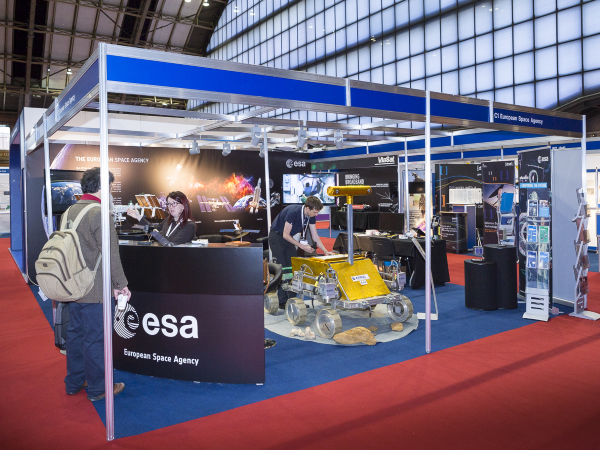 Exhibition features
The Exhibition area at the UK Space Conference 2019 will be a hive of activity. Features are being designed to connect delegates and stimulate discussion; these include an innovation zone, spotlight stage talks, small business zone, barista bar and various themed zones.  
row-start col-md-7 colour-section
ESERO-UK Teacher Conference
The ESERO-UK Teacher Conference will once again run in parallel with the UK Space Conference. ESERO-UK, also known as the UK space education office, provides free resources, support and information for teachers to enhance the teaching of science, technology, engineering and mathematics (STEM) using space as a context. 
For further information and to register please click here for the Primary Conference and click here for the Secondary Conference.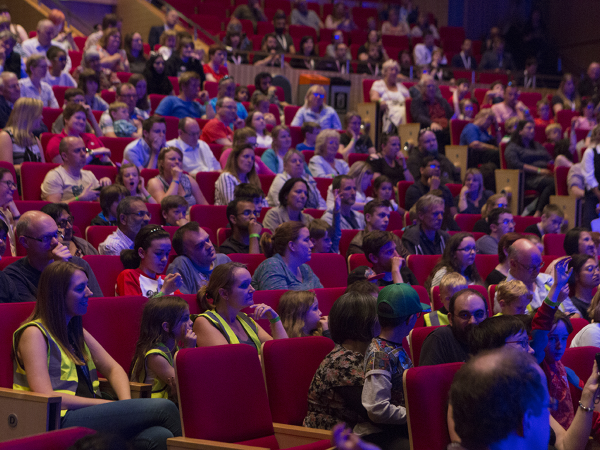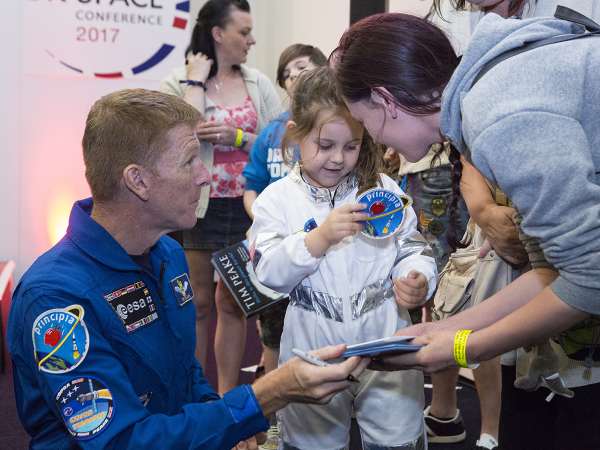 DISCOVER SPACE Outreach / Educational Programme
DISCOVER SPACE is the unmissable, free-to-attend event for schools. Held alongside the UK Space Conference 2019, DISCOVER SPACE will host a series of fun and educational activites, hands-on interactive exhibits and shows to capture the imagination and inspire young people to pursue careers in science, engineering and technology.
Recommended for uniformed groups and schools. For further information, please contact info@ukspace2019.co.uk. 
row-start col-xs-12 center colour-section row-end
Register
Secure your place at the flagship event for space in the UK.