UK GOVERNMENT PAVILION - 2019 PARTNERS
Alongside the programme of activity, the Department for International Trade will be working with several UK companies to innovatively showcase UK expertise in a number of areas.
Our confirmed partners for 2019 include:
col-xs-12 sponsors-section row-mid
UK GOVERNMENT PAVILION PARTNER

Trowers & Hamlins is an international law firm committed to helping businesses and governments build stronger, more integrated and ultimately more sustainable and economically successful communities. 
Real estate is at the heart of our business advising investors, property companies, developers, contractors, housing associations, and the public sector engaged in the delivery, funding, management and setting of policy relating to all types of real estate. From town centre regeneration and landmark mixed use projects to industrial and offices we advise across all stages of a building's lifecycle.  
Our advice includes helping to deliver growth through strategic and opportunistic M&A activity, corporate and debt finance through to day-to-day employment and intellectual property rights, risk management, compliance and dispute resolution matters. With over 900 staff we operate from offices in Abu Dhabi, Bahrain, Birmingham, Dubai, Exeter, Kuala Lumpur, London, Manchester and Oman providing a full-service integrated legal offering. Our membership of the Elite Global network Interlaw supports our ability to help our clients obtain advice wherever they need it across the globe.
Amy Goodall - Marketing Executive
agoodall@trowers.com
+44 (0)20 7423 8000
PROGRAMME PARTNER

The British Property Federation is the membership organisation for, and the voice of, the UK real estate industry.
We represent and promote the interests of all those with a stake in real estate in the UK – owners, developers, funders (equity and debt), agents and advisers. We work with government and regulatory bodies to help the real estate industry grow and thrive, to the benefit of our members and the economy as a whole. 
Ghislaine Halpenny - Director of Strategy & External Affairs
ghalpenny@bpf.org.uk 
+44 (0) 20 7802 0124
DIGITAL & INNOVATION PARTNERS

Engage Works are a creative technology agency that puts people at the heart of every experience. With offices in London and Dubai, we combine the best creative with cutting-edge technology to create unique, innovative and bespoke experiences that excite, inspire and engage. Our experiences are designed to enhance collaboration, loyalty and action for sectors including retail, property development and for workscape environments. Our services include strategy, creative design, development, build and support. 
Recent projects include real-time visualisation software for Twitter, setting Monsoon apart from the crowd with the Living Canvas, enabling customers to visualise their future at 100 Bishopsgate, inspiring interaction with the Edge of Government innovation experience. We have created several software applications including CoCreate the ultimate collaboration and engagement software tool. That brings content, data and ideas into a single digital environment. 
Deian Jones – Marketing Coordinator         Chris Mitchell – Account Director
deian.jones@engageworks.com            chris.mitchell@engageworks.com
+44 (0) 7903 265 123                +44 (0) 7881 812 129
+44 (0) 207 265 0258                +44 (0) 207 265 0258
 

Cityscape Digital was founded in London in 2001, is based in Shoreditch with a team of 55. It has been leading the visualisation market for nearly two decades with repeated industry-first innovations from verified survey-accurate animations to Hollywood-quality CG marketing film, and in recent years Realtime immersive walk-throughs, Virtual Reality and next generation Augmented Reality. The secret to the studio's success lies in its unique blend of commercial insight into developers' strategic goals to maximise and accelerate property value, fine arts trained creative vision and a restless ambition to disrupt the space to achieve Different and Better. 
The team's customer service and energetic studio environment are both legendary. Cityscape has built longstanding relationships with Lendlease, Canary Wharf Group, British Land, Derwent London, Great Portland Estates and many others, working closely with top architects including Heatherwick Studio, Foster & Partners, Rogers Stirk Harbour + Partners, Alford Hall Monaghan Morris, Skidmore Owings & Merrill, Kohn Pedersen Fox and Allies & Morrison. We're proud to have worked on iconic projects like The Leadenhall Building, Battersea Power Station, Heron Tower and White Collar Factory; and the most significant masterplans in London - Wood Wharf, Canada Water, International Quarter London, Earls Court and Elephant Park.
Richard Dinnis - Creative Director
r.dinnis@cityscapedigital.co.uk 
+ 44 (0) 207 566 8550
 

Pavegen is the global leader in converting footfall into off-grid power and data. We supply both permanent installations and experiential activations and can power off-grid applications such as lighting, data capture and transmission, and environmental monitoring. Each footstep on a Pavegen walkway generates 2 to 4 joules of off-grid electrical energy or up to 7 watts of power for the duration of a footstep. Bluetooth beacons in the system connect to smartphones, rewarding users for their steps and generating permission-based analytics. The tech can operate as a standalone or be embedded simply into existing web platforms.
Recent Pavegen installations include smart city developments, retail destinations, sports stadia and education institutions in Hong Kong, India, Korea, Thailand, UAE, UK and USA. Clients include Abu Dhabi International Airport, BNP Paribas, Ellandi, Google, Siemens, Transport for London and Urban Renewal Authority, Hong Kong. Our latest model, the V3, won the 2017 Smart Cities Interactive Innovation award at South by Southwest and the 2018 UK PropTech award for social impact. Pavegen is headquartered in King's Cross, London with an R&D facility in Cambridge.
Paige Henke – International Partnerships Manager 
paige.henke@pavegen.co.uk
 +44 (0) 2033 977 279
 
MEDIA PARTNER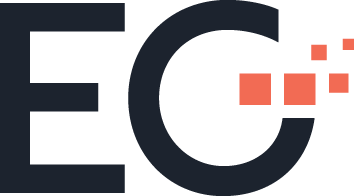 EG is the real estate arm of world-leading provider of information & analytics and FTSE50 company, RELX. It provides customers with the technology, data and media services that support real estate professionals in achieving more. EG's network is comprised of over 350,000 real estate professionals, ranging from regional agencies, developers and local authorities to global property and investment firms, such as CBRE, KPMG and Deloitte. 
Over 14,000 copies of the magazine are distributed every week and EG hosts over 60 events throughout the world.  EG brings business leaders from international investment together with the most senior decision makers in government policy. EG and has been developing powerful market intelligence, lasting business connections and lifelong industry reputations for over 160 years.
www.egi.co.uk
@EstatesGazette