row-start col-md-7 #top-section top-section #about-section
Why the UK for Fintech
The traditional banking systems have been fundamentally reinvented with the advent of big data, AI, and near zero-latency connectivity. The creation of new models of banking has emerged as the relationship switched from one where customers adapted to the bank's behaviour, to one where banks follow customer demand. 
Fintech is one of the fastest-growing parts of the UK economy, attracting £1.34 billion of investment in 2017. Now worth more than £7 billion, the UK's fintech industry has seen profound growth – London is number 1 in Europe for fintech equity listings in 2018 and Belfast is the world's number 1 destination for fintech investments. Scotland's thriving financial sector is the largest in the UK after London, and manages £800 billion in assets funds. Barclays is set to create a new state-of-the-art, world-class working environment in Glasgow for the bank's functions, technology and operations teams.
50% of Europe's fintech start-ups are in the UK, including several stellar examples of pioneering innovations that are paving the way to international acclaim:
Funding Circle, a UK-born peer-to-peer lending app, has to date financed over 45,000 UK businesses with over £4.6 billion of funding
Digital only, mobile-based Monzo broke the mould for banking when it emerged in 2015, and now boasts over 1 million users across the country.
TransferWise, a UK fintech company that uses peer-to-peer solutions for money transfer at significantly lower cost to the user, is now globally connected including Australia and New Zealand banking partnerships.
col-sm-12 col-md-5 top-section row-end padding-top-100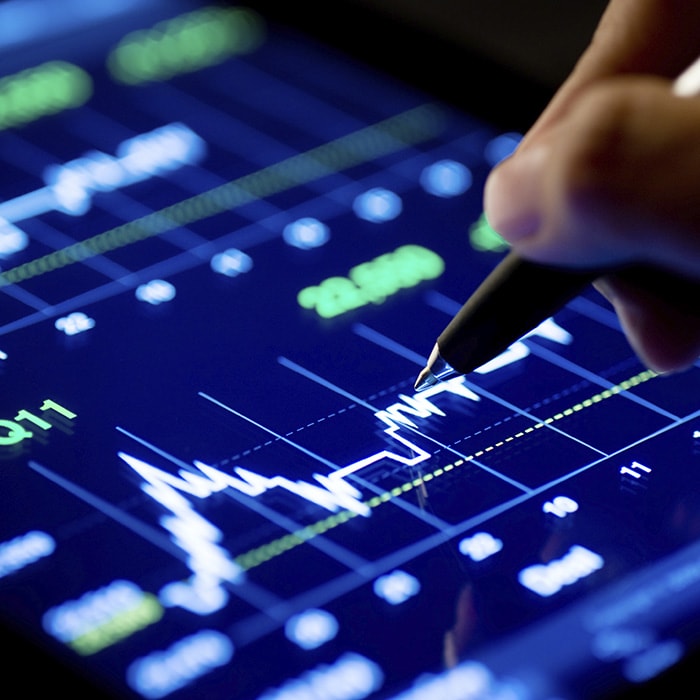 col-sm-12 col-md-5 row-end color-focus
The UK financial services industry is one of the largest globally (as a percentage of GDP) and is the world's top financial services exporter (generating more than its next two competitors combined). As global leaders in borrowing and lending, including cross border bank lending – 37% of global foreign exchange takes place in the UK. It is this figure which informed the decision in 2017 for the Shanghai Clearing House to launch China's first cross-border foreign exchange platform with London-based R5FX, to further drive the UK's leadership in Renminbi (RMB) internationalisation. Furthermore, the UK has the world's highest concentration of global financial institutions (251 foreign banks), as the UK is highly regulated with a large talent pool. In 2017 the UK was the world's leading centre for foreign exchange trading and among the top leaders in asset management, with overseas clients making up 40% of assets under management in the UK.
It's not just the banking side of fintech which is booming with the growth of digital, and the granularity it brings to measurement, analytics, and billing. Regulatory Technology is an emerging category of fintech start-ups which are disrupting the regulatory landscape through the use of AI and machine-learning systems. These tackle the ever-increasing demands of agile banking systems, and allow the industry to keep pace with innovation without compromising security and compliance. The Insurance Technology sector is an equally thriving industry in the UK, with Slice a prime example. The business allows people renting homes or cars to only pay for insurance to cover the time they are renting them. 
Silicon Roundabout – the centrepiece for London's start-up community – houses some of the most promising fintech talents in the world, all of which have AI and big data at their core:
Cap:Ratio (Capratio Cultured Investing) is a wealth management automated advisor driven by its core value – to create sustainable household economy for everyone, without judgement. By helping the previously underserved market, it provides them the skills to save and build wealth for their future.
Trezeo offers financial support to those in the gig economy where the lack of cover for sick days; difficulty taking holidays; and impact of slow-business can be life changing – an important societal issue with five million self-employed people in the UK.
DUEDIL is a London-based start-up which supports businesses with critical due diligence when looking at business partnerships and evaluating potential risks involved in working with them, while ensuring regulatory compliance once partnerships are established 
The UK government's investment in the sector is very visible – offering clear support for start-ups and fintech businesses through the accessibility of the Financial Conduct Authority (FCA), the UK's governing body for the finance sector, effective tax incentives and numerous government programmes designed to promote competition and innovation which indirectly support fintech companies, including Open API and Mandatory Referrals.
Similarly, schemes such as Project Innovate, an initiative from the FCA, have successfully promoted competition and fuelled innovation, and in June 2018, the International Trade Secretary launched a drive to attract investment in the UK's burgeoning fintech sector. For an industry which had already witnessed £1.8 billion investment in 2017 (itself a 150%+ increase year-on-year), the backing from the Department for International Trade (DIT), is a clear signal of intent.
col-sm-12 col-md-5 top-80 row-end padding-top-100 color-focus
row-start col-xs-12 row-end colour-section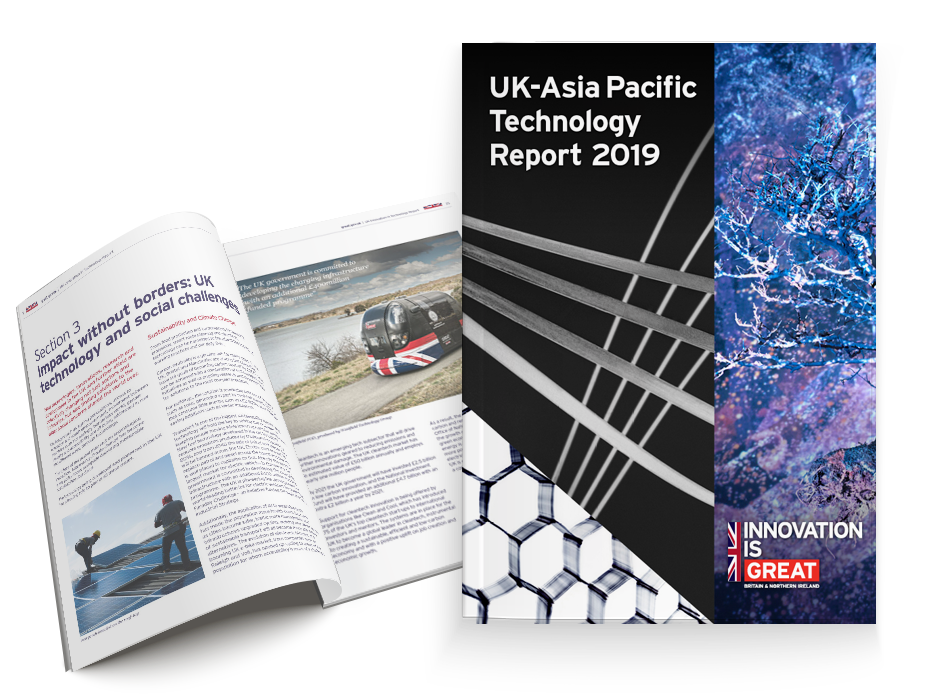 Get your complimentary copy of our
UK-Asia Technology Report 2019
Find out how UK technologies and services can support your business in 2019 by reading our specialist report on the UK's leading innovations. Highlights of the report include:
Ground-breaking technologies in fintech, healthtech, education, autonomous vehicles, cyber security and more.
Thriving conditions for tech businesses across England, Northern Ireland, Scotland and Wales.
Examples of successful UK-Asia tech partnerships.
Ways the UK is tackling global challenges such as sustainability, climate change and ageing populations.
Get full report now
row-start col-md-7 #top-section top-section new-section colour-section
Features
row-start col-md-7 #top-section top-section new-section colour-section
Case Studies
Regional Clusters
The UK hosts numerous centres of excellence that provide support and expertise to companies operating in the financial centre. The Global Fintech Hub Federation is an independent and inclusive network of emerging and established fintech hubs. It is creating a growing international community helping to foster innovation across the world's financial services industry. The UK is home to 4 of the world's leading 10 universities, has an outstanding reputation for world-class education and is a leader in business and professional skills training - meaning employers know the levels of performance they need from their people, to keep ahead of the competition, whether at home or in Asia.
London
London is a world leader for financial and entrepreneurial talent and there are clusters of digital excellence across the rest of the UK. Employing about 61,000 people, the UK's FinTech sector is one of the largest in the world, ahead of that in New York and bigger than the FinTech sectors in Singapore, Hong Kong and Australia combined. London has the world's largest financial services sector, supported by a booming tech sector. The ecosystem has the "Fin" of New York, the "Tech" of the US West Coast and the policymakers of Washington, all within a 15 minute journey on public transport. These factors make London one of the greatest connected global cities in the world with the key ingredients for digital success: capital, talent, regulatory and government support and demographic diversity.
Edinburgh
Edinburgh is the UK's largest financial services centre after London and a major European centre for asset management and asset servicing. Edinburgh boasts a heritage in technology, engineering and innovation; and there is a strong talent pool emerging from top universities and initiatives such as The School of Informatics of the University of Edinburgh, the DataLab, StartEdin, and CodeClan. Edinburgh has all the component parts to enable a thriving FinTech ecosystem and in an area of roughly one sq. mile across the city centre, one can access major financial services organisations, deeply experienced technologists, highly intelligent and practical academics and secure early stage funding. Discover here what Scotland can offer to help grow your financial and business services company.
Leeds
Leeds has one of the largest clusters of financial and professional services talent in Europe. A leading hub for financial, professional and business services contributing £19.8bn GVA to the national economy and employing over 300,000 people including the largest pool of banking talent and is home to the most scale up businesses outside of London.
The Leeds Institute of Data Analytics and the Quantum Communications Hub, offer the capabilities to support the innovations of the future. With the largest population of millennials in the North the region is home to a significant talent pool - "Leeds also churns out 10,000 tech graduates a year" according to Chris Sier, Fintech Envoy for the North.
Belfast
Northern Ireland has become a leading global location for financial services investment, with Belfast ranked as the top destination for financial technology investment projects and the top city in Europe for software development projects. Belfast is also the number one international location for US cyber security firms. With world class capability in: Regulatory & Compliance, fintech, data analytics, cyber security, 33,000 people are employed in the financial services sector in Northern Ireland. 
Home to a unique Capital Markets Collaborative Network which includes Northern Ireland's two universities and global companies: Vela Trading Technologies; Citi; Fidessa; First Derivatives and CME to promote R&D and skills in capital markets technology, including the £25m Centre for Secure Information Technologies (CSIT). Find out here what Northern Ireland's financial services sector can offer your business.
row-start col-md-7 #top-section top-section new-section colour-section
Fintech Support
Bank of England – Support for fintech firms offering financial services in the UK
Fintech firms offering financial services in the UK. If you are a fintech firm thinking of providing financial services in the UK, you may need to be regulated. The Bank of England is responsible for supervising financial firms such as banks, building societies, credit unions, major investment firms and insurers. And we provide information and support for businesses that are thinking of setting up a new bank in the UK. We also supervise financial market infrastructure and we act as settlement agent for payment systems.
UK Financial Services Centres of Excellence
ENGLAND
SCOTLAND
WALES
col-sm-12 col-md-5 top-80 row-end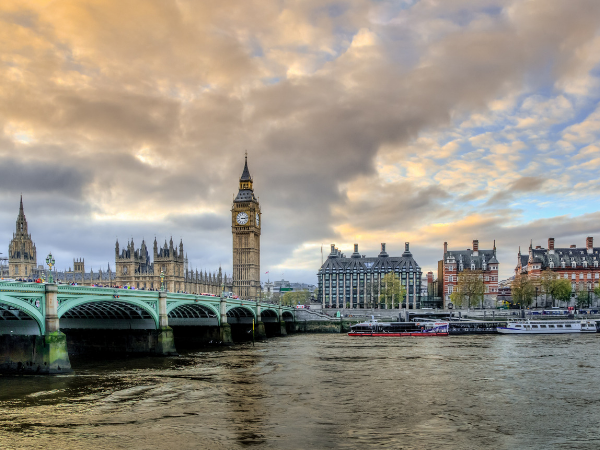 row-start col-md-7 #top-section top-section new-section colour-section
UK - Australia & New Zealand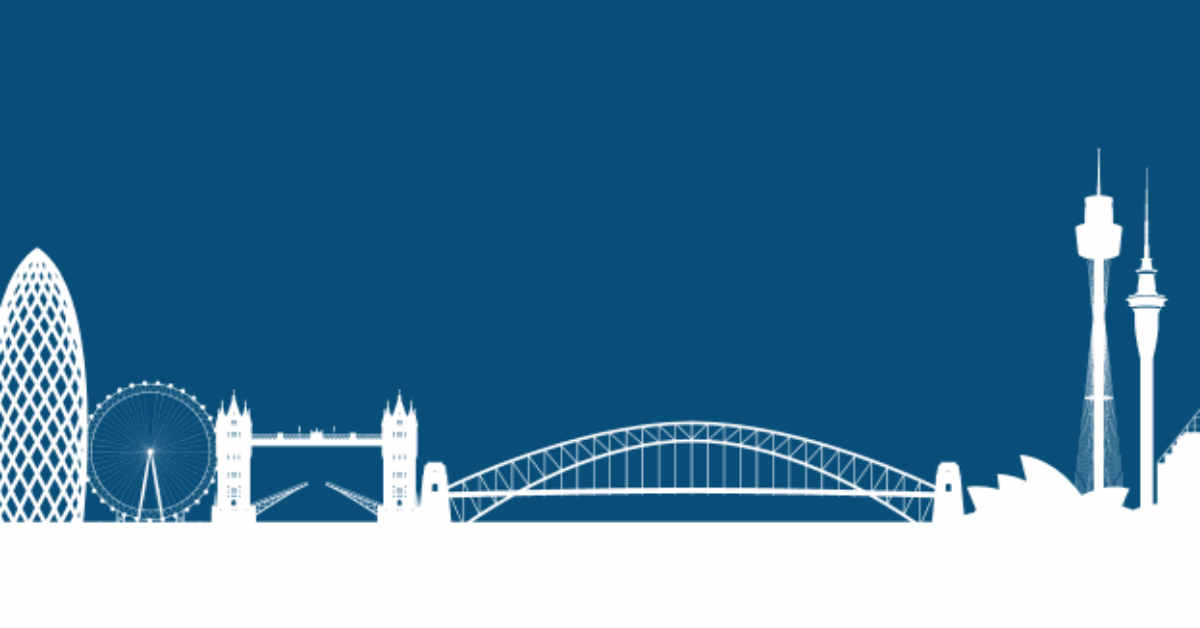 row-start col-xs-12 col-md-6
Find innovative solutions for your business today
row-end col-xs-12 col-md-4