row-start col-md-7 #top-section top-section #about-section colour-section
Why the UK for Cyber Security
In the digital world in which we now live, building trust and confidence among consumers and businesses alike is crucial to prosperity, and the UK is at the cutting edge of this shift:
In 2018 the UK Government announced plans to invest £1.9 billion in cybersecurity by 2021 (almost double the amount invested in the previous 5 years).
The sector is growing, with forecasts showing exports rising to £2.6 billion by 2021.
The UK is the largest, most concentrated and accessible cyber security market in Europe – with over 100,000 people working in the sector.
The UK supply chain has a broad base ranging from specialised start-ups to companies with a worldwide presence.li>
The National Cyber Security Centre (NCSC) has prevented millions of malicious emails being sent since being established in 2016.
The UK government has invested in two world-class cyber innovation centres in Cheltenham and London. The ground-breaking partnership between government and tech start-ups will develop world-leading technologies to protect the UK and organisations overseas from cyber-attacks. A new £13.5 million cyber innovation centre in East London has also been announced, which will create 2,000 jobs in UK cyber security.
The UK is one of the Five Eyes, a long-established intelligence partnership which now includes cyber security (the others are the US, Canada, Australia and New Zealand).
Belfast is the No.1 city for cyber-security FDI from the USA.
The UK's modern expertise comes from the deep experience of over 100 years of keeping the UK's information and communications secure from threats.
The UK's world class home of intelligence and national security, Government Communications Headquarters (GCHQ), is recognised the world over. In 2016 GCHQ established the National Cyber Security Centre (NCSC), bringing together expertise from GCHQ, the Centre for Cyber Assessment, the Computer Emergency Response Team (CERT) UK and the Centre for Protection of Critical Infrastructure to tackle the growing issues with cyber warfare.
The commitment to the future of cyber security is further evidenced by the establishment of the NCSC Cyber Accelerator in 2017 which is dedicated to supporting innovative start-ups using AI to tackle cyber threats before they happen. This includes the introduction of schemes such as the Cyber Discovery Programme – aimed at 14 to 18-year-olds which has already engaged more than 23,000 students – and the government's Cyber Aware campaign, through which more than 550 private sector partners have encouraged individuals and businesses to take basic steps that will prevent the majority of high-volume, unsophisticated cyber-crime. 
The need for world-class cyber security infrastructure is clear, which is why the UK is working on multiple focus areas to put strong defences in place:
Governments - Awareness of the threats posed by inadequate cyber security and significant increase in the adoption of digital transformation in government and public sector organisations.

Financial Services - Technology deployment and consumer trust are vital to the financial services industry and fintech is a growth area.

Automotive - As vehicles get 'smarter', cyber threats are rising due to vulnerability to hacking of new generation cars.

Energy and Critical National Infrastructure - Digital infrastructure is increasingly ubiquitous, ranging from the emergence of smart grids and smart devices which can make the energy sector more vulnerable to cyber-attacks. A large number of legacy systems require on-going maintenance and support to remain secure.

Healthcare - Healthcare delivery services and pharmaceutical companies have large quantities of patient data and valuable intellectual property to protect.  Medical innovations from medical data tracking to bedside life support systems create privacy, safety and security challenges. 

Infrastructure - The integration of digital technologies into infrastructure has made it a seamless part of everyday life, from smart ticketing on urban rail to technology-enabled customer journeys through the world's airports. There is potential for severe disruption or loss of personal data if these systems are not secured.
The UK also has key strengths in attribution, threat intelligence, monitoring, lawful intercept, strategy and consulting, commercialisation and research, IoT and Industrial Control Systems (ICS), autonomous systems, financial services, applications of AI and cryptography.
In 2017 the WannaCry virus disrupted over 200,000 computers internationally – the biggest such cyber-attack in history. UK cyber security company Darktrace employed its innovative AI technology, which mimics the human immune system in how it tackles viruses, to intervene and in doing so stopped the virus spreading further and infecting more machines. The software can slow down or even stop a device once it is detected the virus, without impacting normal business operations, allowing a business to protect itself without compromising continuity.
The reputation of companies like Darktrace (which, after Series E funding, is now valued at close to £1,5 billion) puts the UK cyber security start-up ecosystem on the global map. Other success stories for UK cyber security testify to this:
London-based AimBrain, a biometric identity start-up, raised £4 million in Series A funding from the British Growth Fund, BGF Ventures, a significant investment at the first investment stage from the UK-based venture capitalist outfit
In Edinburgh, Scotland, ZoneFox - a start-up which uses AI to examine (but not interfere with) network behaviour, received £3.6 million Series A investment
Established in 2012, Callsign, a UK digital authentication platform using data analysis and machine learning, raised £30 million in a 2017 funding round – a figure which puts it on the same trajectory as the UK cyber security unicorn, Darktrace
However, not all cyber security innovators are start-ups. British Telecom is now a major player in the security services space and has integrated systems from Darktrace as well as acquiring a security start-up in 2006. Global accountancy network PWC is also investing in the cyber security space with a commanding presence in consultancy, and partnerships with a range of companies as well as the UK's National Cyber Security Centre
col-sm-12 col-md-5 top-section row-end padding-top-100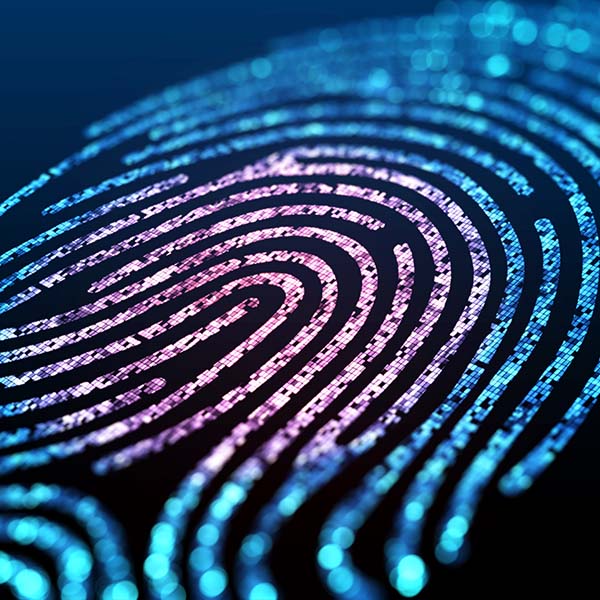 col-sm-12 col-md-5 top-section row-end color-focus-white
row-start col-md-12 #top-section top-section new-section
UK Support and Collaboration in Cyber Security
Tech Nation has launched its first scaling programme for cyber companies. Tech Nation Cyber is seeking applications from fast-growth UK start-ups with seed to Series A funding, or £500,000 revenue, and 10+ employees, to join its growth programme, led by the UK's most notable founders, CISOs and investors. 
Find out more and apply now
LORCA (London Office for Rapid Cybersecurity Advancement) is the UK's dedicated space for industry-led cyber-security innovation. LORCA was launched in 2018 and is the place for innovators, corporates, investors, academics, and engineers to come together and grow the most promising cybersecurity solutions of our time. LORCA is supporting a new cohort of members every six months with tailored support to help them scale and meet the needs of industry
Find out more
The Cyber Exchange is a not-for-profit initiative. A simple registration enables participants across industry, academia and government to interact, providing the opportunity to place their organisations at the forefront of this UK cyber security shop window free of charge. Once a member, the crowd-sourcing nature of the site means organisations can list news, events and resources, raising their profile and providing opportunities across the whole cyber sector.
Find out more
row-start col-xs-12 row-end colour-section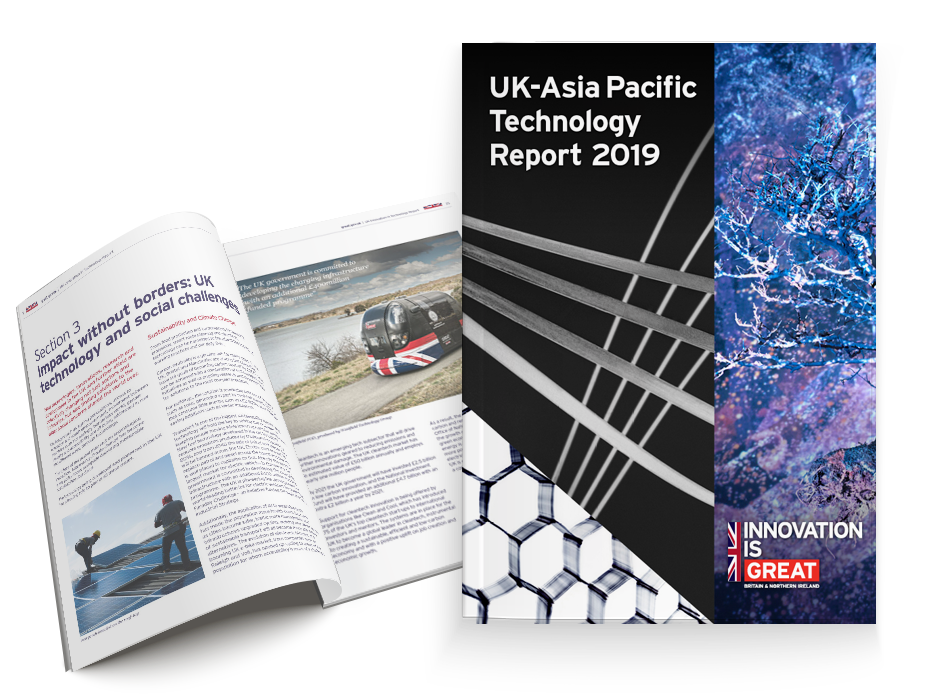 Get your complimentary copy of our UK-Asia Technology Report 2019
Find out how UK technologies and services can support your business in 2019 by reading our specialist report on the UK's leading innovations. Highlights of the report include:
Ground-breaking technologies in fintech, healthtech, education, autonomous vehicles, cyber security and more.
Thriving conditions for tech businesses across England, Northern Ireland, Scotland and Wales.
Examples of successful UK-Asia tech partnerships.
Ways the UK is tackling global challenges such as sustainability, climate change and ageing populations.
Get full report now
row-start col-md-7 #top-section top-section new-section colour-section
row-start col-md-7 #top-section top-section new-section colour-section
Regional Clusters: Malvern Cluster
Malvern, Worcestershire, is also known as "Cyber Valley" due to the high concentration of cyber security companies clustered in the area. QinetiQ in Malvern and the proximity to the NCSC in Cheltenham all add to the cyber supply chain, and many start-ups leverage the commercial value and connectivity by setting up there. The cluster sits within "Midlands Engine Cyber", a new regional network to promote trade, investment and academic opportunities around the world. The National Cyber Skills Centre based at the Malvern Hills Science Park, the NCSC exists to offer a two-fold solution to winning the war against what has been described as 'commercial terrorism' – by creating greater awareness of the problem itself, and by offering a channel of tailor-made courses.
Find out more
Visit Cybermap on CyberExchange.uk.net
row-start col-md-12 #top-section top-section new-section colour-section
UK Academic Centres of Excellence (ACE) in Cyber Security
17 leading UK universities have been recognised as ACEs in Cyber Security Research by the NCSC and the Engineering and Physical Sciences Research Council. These universities conduct world-class research in the field of cyber security have been awarded "Academic Centre of Excellence in Cyber Security Research" status by Government Communication Headquarters (GCHQ), the national security agency.
The Centres of Excellence will enhance the UK's cyber knowledge base through original research, provide top quality graduates in the field of cyber security, support GCHQ's cyber defence mission and continue to drive up the level of innovation. In order to further stimulate cyber security research in the UK, the NCSC supports Doctoral students and by 2021, it is expected that almost 150 new Doctoral students will have completed research studies in important cyber security topics.
NORTHERN IRELAND
CSIT is an Innovation and Knowledge Centre (IKC) and is the UKs largest university cyber security research lab. They develop market informed security technologies in key challenge areas: hyper connected world; transport corridors; and financial markets. 
Find out more
ENGLAND
The Academic Centre of Excellence in Cyber Security Research includes the analysis and verification of systems, privacy and security, malware, intrusion detection, web security, botnets and secure software engineering.
The Centre at Bristol is truly interdisciplinary; bringing together expertise from the Faculties of Engineering, Science, and Social Science and Law. The two main research groups contributing to the Centre of Excellence are their Cryptography group and the Quantum Photonics groups.
The Cyber Security Centre has been established to bring together experts from a number of disciplines in Oxford and the wider world.
The University of Cambridge has been recognised as Academic Centre of Excellence in cybersecurity by the UK Government. Functioning as a part of their world renowned Computer Laboratory. Cybersecurity students and experts work alongside each other to maximise the potential for progress and new discoveries. 
The Interdisciplinary Research Centre in Cyber Security harnesses expertise across the University to address current and potential cyber security challenges. 
Aims to create a better understanding of the strength of the UK's academic capability in cyber security and identify areas where there are research opportunities or technical gaps.
Security Lancaster delivers research and education that innovates and creatively challenges the way that individuals, organisations and societies secure and protect themselves. 
In recent years, considerable progress has been made in the areas of both financial technology ('fintech') and sustainability. The Banking Environment Initiative (BEI) is focusing on taking this promising field further. The BEI's first initiative towards achieving this was the Fintech Taskforce. The Taskforce consisting of nine financial institutions, three corporates and four innovative startups was formed. The group made eleven recommendations, informed by three 'use cases'. If put into practice, these recommendations would see 'Fintech for Sustainability' catalysts emerge around the world, heralding a major next step in the application of fintech to help solve some of the world's greatest challenges.
A new academic research institute, funded by a £3.8 million grant and is part of a cross-government commitment towards increasing the nation's academic capability in all fields of cyber security.
The Institute for Security Science and Technology's core mission areas include security in cyberspace, CBRN threat reduction, critical infrastructure protection and bio and environmental security. 
The Centre is home to leading researchers, covering a wide range of Cyber Security areas: Cryptography; Human Factors in Security; End-to-end systems Security; Language-based Security; and Program Verification and Analysis. 
The Information Security Group (ISG) at Royal Holloway is a world-leading interdisciplinary research group dedicated to research and education in the area of information security. 
Newcastle University works with psychologists, civil engineers, mathematicians, industry partners and users of systems to discover new attacks, invent technologies and investigate human factors. 
Cyber security Southampton focusses on the security of the cyber space, from all digital and human threats, whether malicious or not.
Surrey Centre for Cyber Security brings together substantial capability and resources within the University, which has been investing in cyber security as a high-priority research area since 2004
WMG cyber security research is a mixed portfolio of publicly funded projects and activities undertaken in collaboration with government offices and others within the defence and law enforcement sectors, who require help with operational activities. 
WALES
A leading UK academic research unit for cyber security analytics, focused on the interpretation and effective communication of applied data science and artificial intelligence methods. 
SCOTLAND
Cyber Security and Privacy Research Network facilitates connections and collaborations across the University. 
Following increasing demand from employers who need to build greater in-depth knowledge of the cybersecurity issues facing business today and how best to tackle them - a Level 4 Cyber Security Apprenticeship Programme has been launched. The programme will be predominantly delivered from the iconic location of Bletchley Park, immersing learners in the fantastic heritage and legacy the place brings. 
row-start col-md-7 #top-section top-section new-section colour-section
row-start col-xs-12 col-md-6
Find innovative solutions for your business today
row-end col-xs-12 col-md-4